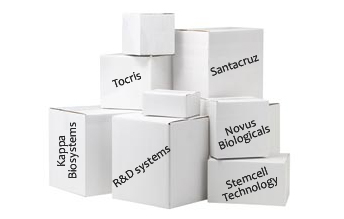 Currently, Rhetoric is functioning in South India as a distributor and channel partner for major International Life Science brands known for their high quality and exceptional performance.


---

R&D Systems was founded in 1976 and is headquartered in Minneapolis, USA, with a product portfolio comprising over 25000 specialty items for research areas which include: Cell Therapy, Immunotherapy, Cancer, Immunology, Neuroscience, Stem Cell Culture, Ubiquitin Proteosome, Apoptosis and Cell Viability, Biological Activity Assays, Glycobiology, Cardiovascular Biology and many more.

---

Novus Biologicals plays an important role in furthering biological research. Founded in 1996, Novus Biologicals has sought to partner with leading scientific researchers and third-party providers to develop an extensive range of more than 180,000 products.



---

Tocris is the leading supplier of novel and exclusive tools for laboratory research. Our unique collection of over 4,000 life science reagents consists of GPCR ligands, neurotransmitters, ion channel modulators and signaling inhibitors.




---

Santa Cruz Biotechnology is a world leader in the development of products for the biomedical research market. It is focused on the ongoing development of research monoclonal antibodies, biochemicals, labware and CRISPR products.




---

STEMCELL Technologies Inc. is a global biotechnology company that specializes in developing cell culture media, cell separation products, instruments and other reagents for use in stem cell, immunology, cancer, regenerative medicine and cellular therapy research.



---

Vector Laboratories is U.S. Biotech Company manufacturing and supplying trusted labeling and detection reagents for use in immunohistochemistry (IHC), immunocytochemistry (ICC), immunofluorescence (IF), glycobiology, and live cell imaging to the scientific community since 1976.



---

KAPA Biosystems is evolving in producing tailor enzymes to suit specific applications in next-generation DNA and RNA sequencing, DNA amplification and molecular diagnostics.




---